MZ TS150
Registration: DVA 206V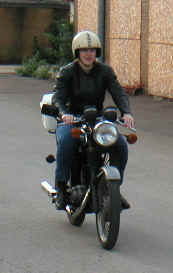 Learner bike!
Bought for £100 in Cambridge on 20th August 1982 from Andy Lee Motorcycles, just 2 years old and with 3000 miles on the clock, this relic of the East German motorcycle industry carried me to France and Germany while I was a student. After more than10 years languishing loved, but uncared for, in a damp shed, it was rescued in August 2001 and given a new MOT and lease of life. Now with over 18 000 miles under its wheels, this 150cc 2-stroke is still great fun to ride.
First registered on 12 June 1980 and sold by Freddie Mayes Motorcycles in Cambridge
During the last few months, it's had a few rusty, old bits changed for shiny, new bits including chromed tank panels, exhaust and the rear mudguard's been painted.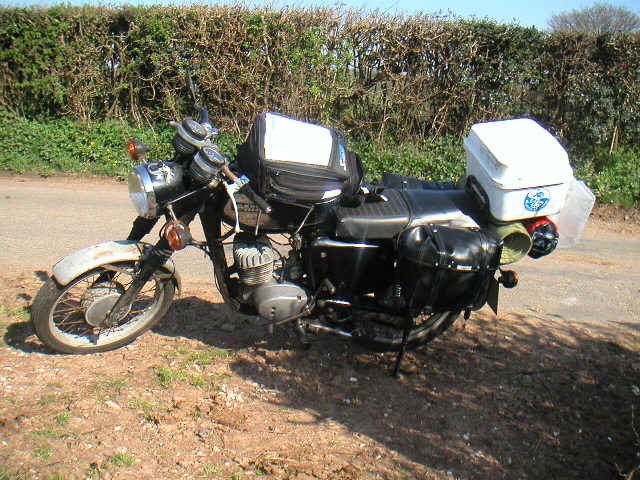 En-route to the MZ Riders' Club Hay-on-Wye Camping Weekend 2002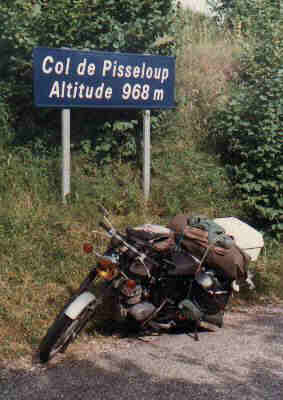 Back in July 1983 all loaded up en route to the southern Jura mountains and already showing 10,000 miles.